Sometimes it takes awhile for the full consequences and ramifications of a life decision to sink in. The whole "culture shock" hits me at random spurts. When someone speaks English over my stumbling Swedish, I grit my teeth; the hot dog to bun ratio in Scandinavia is at best phallic and at worst, phallic; when someone is on vacation for the next four weeks and…well, there's really no follow up to that.
The aggressive, no-nonsense, take charge John Wayne side of me wants to shake the meticulously groomed and dressed exterior of all Swedes and say
Of course, there are great things about living here, and I'm about to get to that, but I'm not going to lie and pretend that the decision to move here went exactly as planned and life is just a big Happy Ever After. The reality is for a lot of us, 2016 was a collective struggle of epic proportions, and we were all ready for the clock to strike for 2017 so we can look forward. But even though at times I too felt like 2016 was kicking me in the teeth, there were also many endearing, unusual, stop-for-a-moment-and-enjoy it things about the 100 days I spent in Gothenburg and Sweden so far.
I've started learning Swedish
played video games and met the most effortlessly chill and cool people in all of Gothenburg (thanks Mattias!)
became friends with the impressive people I'm lucky enough to work around. Oh my goodness, do I love my job
went to France for a wild wedding roadtrip weekend with Edna for Autumn's wedding because Paris is now just 3 hours away
drove a Zybee vehicle through the town of Lerum
had coffee with the head of the public transit authority, Västtrafik, to talk about an all-in-one transportation solution (like Mobility as a Service)
discovered the superiority of pepparkakor (Swedish gingerbread). You don't understand. This stuff is amazing.
had Swedish whiskey, but it was terrible
was in the local paper promoting my transportation incentive project, SMART
became acquainted with dammsugare
got my first Roomba
been on national TV (no speaking role, but I did talk to this guy)
experienced sideways rain (and hail)
really, really learned to appreciate sunlight
took a ferry to the archipelago and walked from Styrsö to Dönsö
had Swedish schnapps- ugh, it's even worse than Swedish whiskey
joined a project that is designing the test site for autonomous vehicles in Gothenburg
hung out with the folks at IBM Sweden and talked about how software can change transportation
had an international Thanksgiving with two Frenchies, a Finnish-speaking Swede, two Swedes from Lapland and I managed not to destroy the turkey
got to see Scott on his year-around-the-world trip (Athena was thrilled)
got to have a Swedish Christmas with Edna, making this the record number of times we have hung out in a single calendar year…..in a decade of friendship 
drank Julmust, which is basically fruity Coca-Cola
As always, things are an adventure….a kind of chaos that's barely under control, but it's all the more thrilling for the experience and the speed. Sometimes the unexpected twists and turns bring you good things, and when they don't, well, it's an uncomfortable opportunity to learn more about yourself and how you're going to overcome whatever's been thrown your way.
Here's to the next 100 days in Gothenburg, the first 100 days of 2017, and the many things we all want to accomplish in life!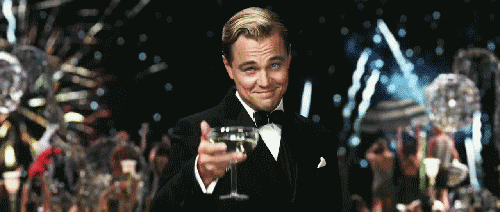 I've got some plans in the works for a new personal project, a website based on discussing transit and urban planning. I want to write more fiction, draw more for the hell of it because gosh I really, really miss drawing….
And hey, kanske i den nästa 100 dagar jag kan skriva min blog posts i Svenska….probably not but it's worth hoping. 😉
See you all this year!
Love,
Sigma